Hillmont Christian Camp & Retreat is located approximately 36 miles northwest of Nashville in the rolling hills of beautiful White Bluff, Tennessee. Our camp is comprised of two separate camps; Pineview (main camp) and Frontier Village (smaller camp). Total sleeping capacity for both camps is 270. We offer multiple conference meeting areas, a large worship center that seats 300 people, two commercial kitchens with ample dining space, swimming pool, two gymnasiums, a chapel, ball field, several campfire spots, hiking trails, and more.
View our camp overview map, sleeping capacities, and building schematics here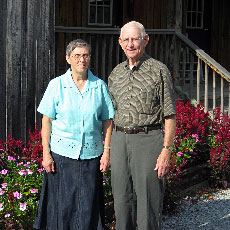 Back in 1970, Mr. Sam and Miss Jane, as they are so fondly called by visitors and staff, had a vision of a camp that would partner with the Christian community to provide an outreach ministry to children and adults alike. With God's guidance they have made the quality facility that you will find at Hillmont Camp today. We here at Hillmont Camp make every effort to provide your organization with clean, well kept facilities, adequate program space, and wholesome, delicious meals. The Staff at Hillmont Camp will provide the support services so you can focus on your programming and outreach. So come along and enjoy your camp or retreat at Hillmont Camp.
Camp Overview Map